Welcome to New Britain Pediatric Group!
To all our patients and families at New Britain Pediatric Group,

This has been a difficult time for all of us.  We would like you to know that we are doing our best to keep everyone safe and healthy.  We wanted to make you aware of some of the changes we are making in our practice due to the Cornavirus pandemic.  We are following the recommendations of the Department of Public Health and the CDC, and making necessary adjustments on a daily basis.  We will keep you informed of these changes.

– To minimize exposure of our healthy patients and families, we are closing the waiting room and asking parents to call (860) 223-7078 from their cars when they arrive.  We will check you in by phone and have you come in once an exam room is available.
– At the current time, we are seeing a limited number of well babies first thing in the morning.  All other well visits will be postponed at this time.  We are keeping a list of any cancelled appointments and will be in touch to discuss rescheduling.
-We are asking that only one healthy adult accompany a child who has an appointment.  If you or your child have any respiratory symptoms, we ask that you contact our office prior to your appointment.  We are asking if you have a fever or mild respiratory symptoms, please do not come to the office.
-At this time, we are unable to test or treat Coronavirus so we are trying to limit anyone with these symptoms entering the office.  Thankfully children with Coronavirus have had mild symptoms that can be safely managed at home.
-We are being diligent about keeping our office disinfected.  We continue cleaning each exam room between patients and wiping down all surfaces multiple times daily with an extensive cleaning at the end of the day.
-We anticipate increasing our use of telephone and virtual visits for patients we would have previously brought into the office.

We would like to thank you for your patience and respect during this unexpected and stressful time.  Please contact us if you have questions or concerns.  We will always be available to our patients.

Sincerely,
New Britain Pediatric Group

New Britain Pediatric Group opened its doors over sixty years ago when Dr. Harold Greenblatt returned to New Britain to begin his pediatric practice.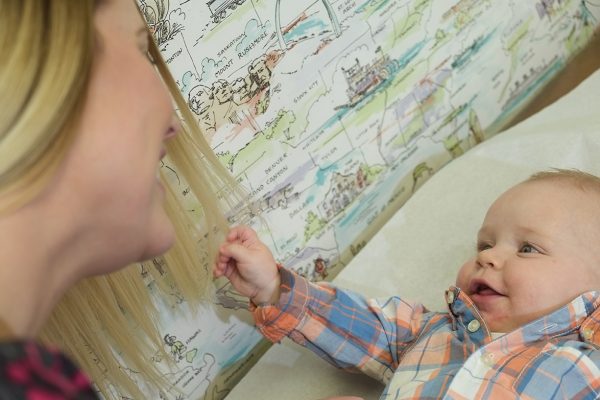 Our Group has grown and evolved over the years. We are proud to count Doctors Harold Greenblatt, Vincent Ringrose, Jr., Robert Moss, Todd Gladstone, and Leslie Beal as the predecessors of the current group.
We have always had our practice centrally located in New Britain. First at 73 Cedar Street and 18 Cedar Street, then our big move in 1988 to One Lake Street, and finally, in 2003, to our own expanded and updated office at 1095 West Main Street.